Top producer of Iranian standard raisin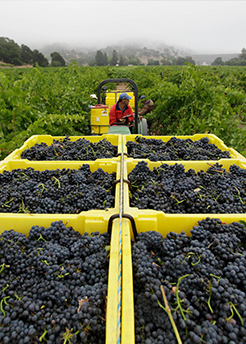 The standard raisin has features that the products must comply with:
1. Rasins must be free of live pests.
2. The number of gravel and pebbles should not exceed one in a standardized box.
3. The moisture content should not be higher than sixteen percent.
4. The amount of sulfur anhydride (sulfur dioxide) in raisin (green and golden) should not be greater than 2 in thousand.
5. The number of infected raisins should not exceed 5%.
6. The number of pestilent raisins should not exceed 3%.
7. The number of grated raisins should not be more than one percent.
8. The number of stems raisins should not exceed 10%.
9. The total length of the stick (stems) should not exceed 10 cm per kilogram.
10. The amount of immature raisin should not be higher than 2.5%. (In the case of small-graine raisins, the maximum immature must not be greater than 5%.)
11. The amount of crushed raisins should not exceed 5%.
12. The pesticide residue in raisin shall not exceed the maximum level determined according to the type of poison according to the residual standards of pesticides. The residual test of pesticides is carried out at the request of the buyer and seller.
We produce and package Iranian standard raisin in high quality in AVA Co. and export it to other country. Make sure we are one of the top producers in Iran, contact and follow us…
Tags Iranian standard raisinproducer Iranian raisinTop Iranian raisinTop producer raisinTop standard raisin
You may also like...